Local transport of Heviz
Parking
ZONE I. (red): 400 HUF/hour
Nagyparkoló square, Petőfi Sándor street, Ady Endre street
ZONE II. (red): 300 HUF/hour
Honvéd street, Park street, József Attila street, Széchenyi István street parking lot for 58 cars (at the water tower)
In József Attila street, on the section between Honvéd street and Rózsa köz (doctor's office), parking is possible for a maximum of 60 minutes (grace period 5 minutes) without paying a fee, by placing a dial. The time to start parking on the dial must be set.
Parking lot at Zrínyi Miklós street 1 (behind the church), as well as the section of Kossuth Lajos street between Széchenyi István street and Honvéd street.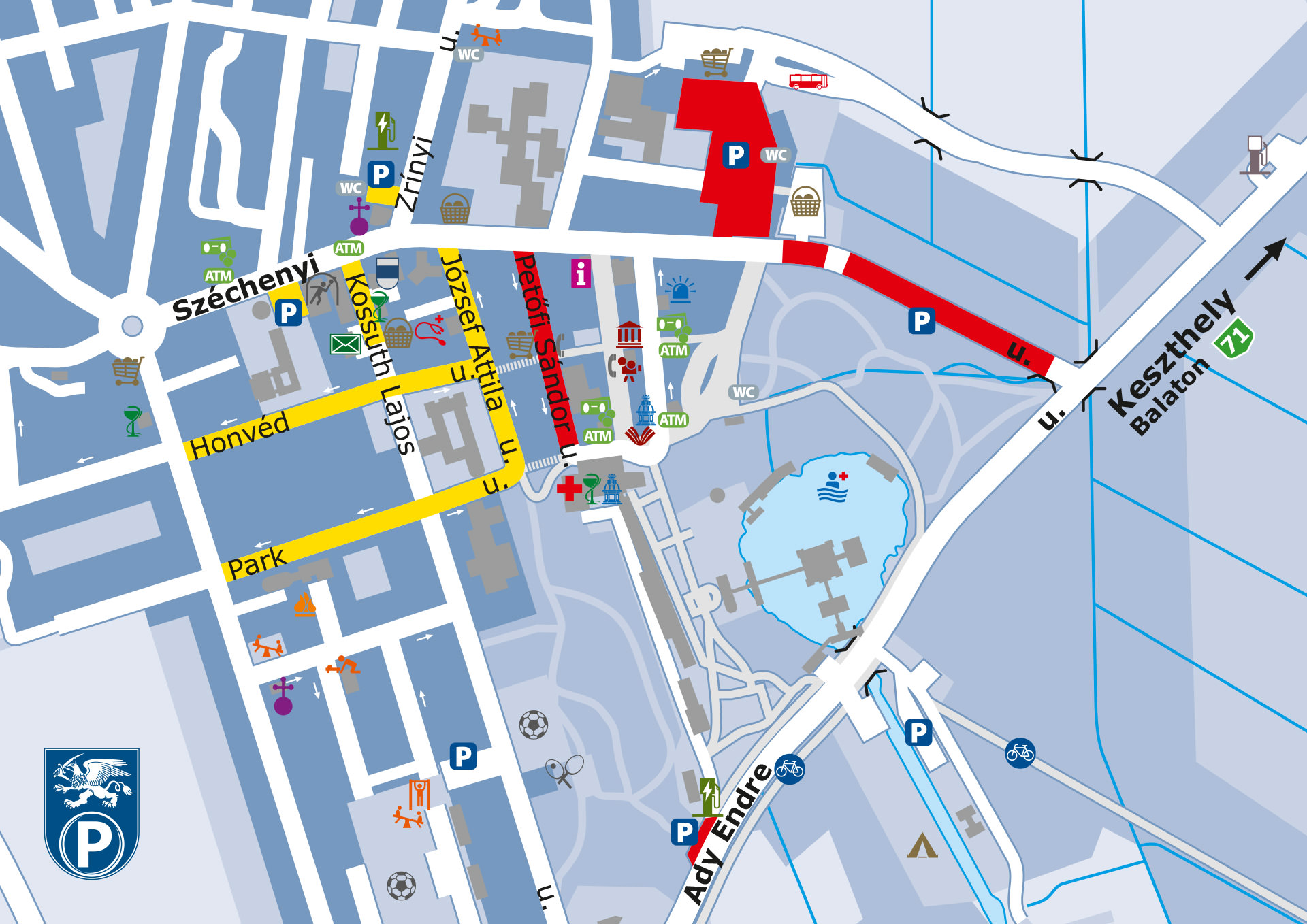 The parking ticket, the parking pass, the reduced mobility card and the parking disc must be placed in the vehicle behind the front windscreen in a way that is clearly visible from the outside so that the person carrying out the inspection can verify its validity. Failure to do so will result in an additional charge!
More information about parking and season ticket purchase (Monday - Friday: 8:00 - 15:30):

Parking Office Heviz
5. As 2. Kossuth Lajos street
H-8380 Heviz
Tel.: +36 83 340 667
Local transport
HeBi
HeBi is a community bike rental system which can be only used within the borders of the city. Guests need to register a plastic card at the Tourinform Office of Hévíz (Rákóczi str. 2.) which is valid for one year. For further information please visit this website.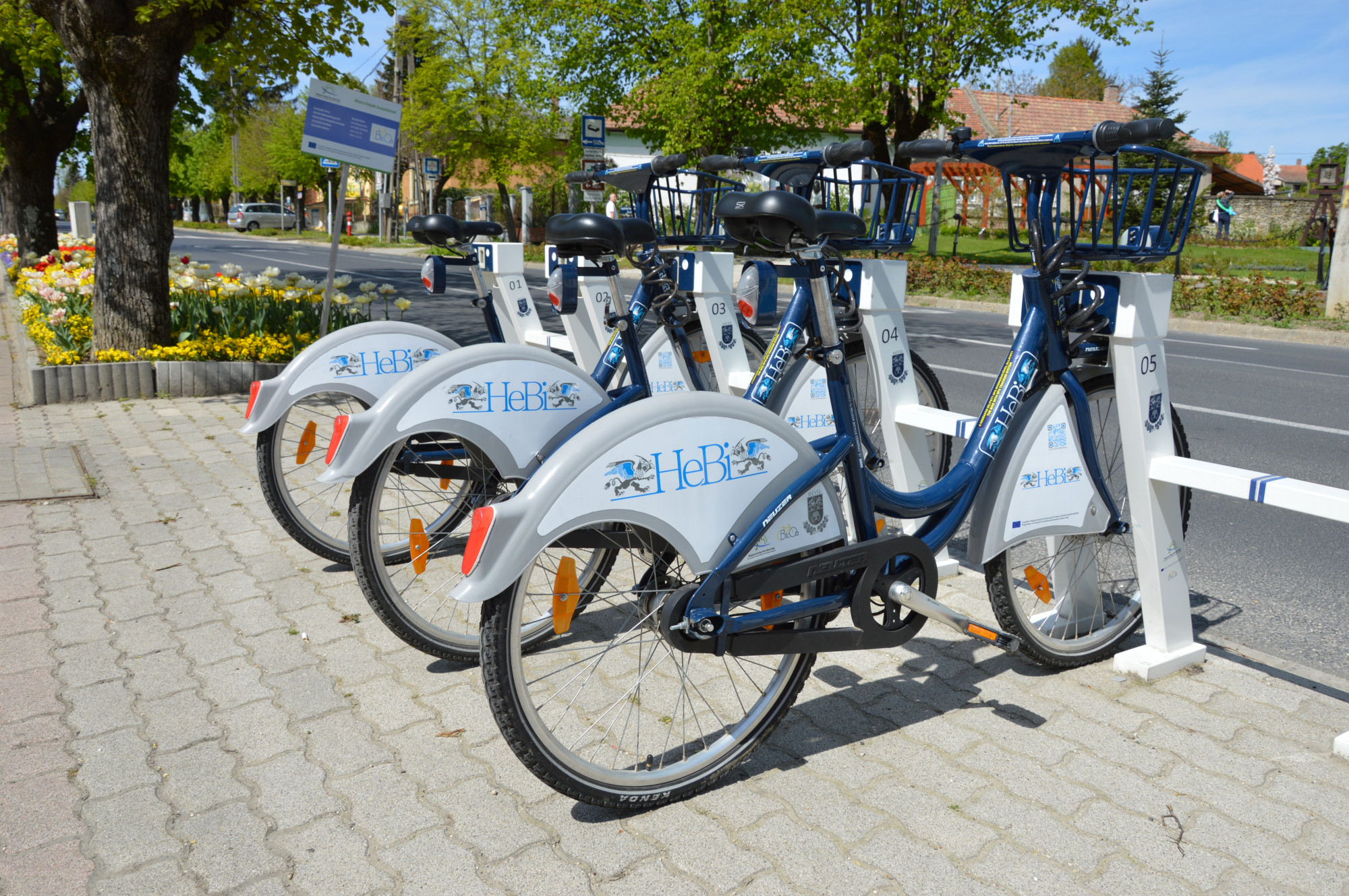 Dotto
There is a local transport opportunity, that name is Dotto, which operates with three lines from april to october. It connects the streets of the downtown, the sights of the settlement and resorts, as well as the popular entertain-zone of Heviz, the Egregy wine-road.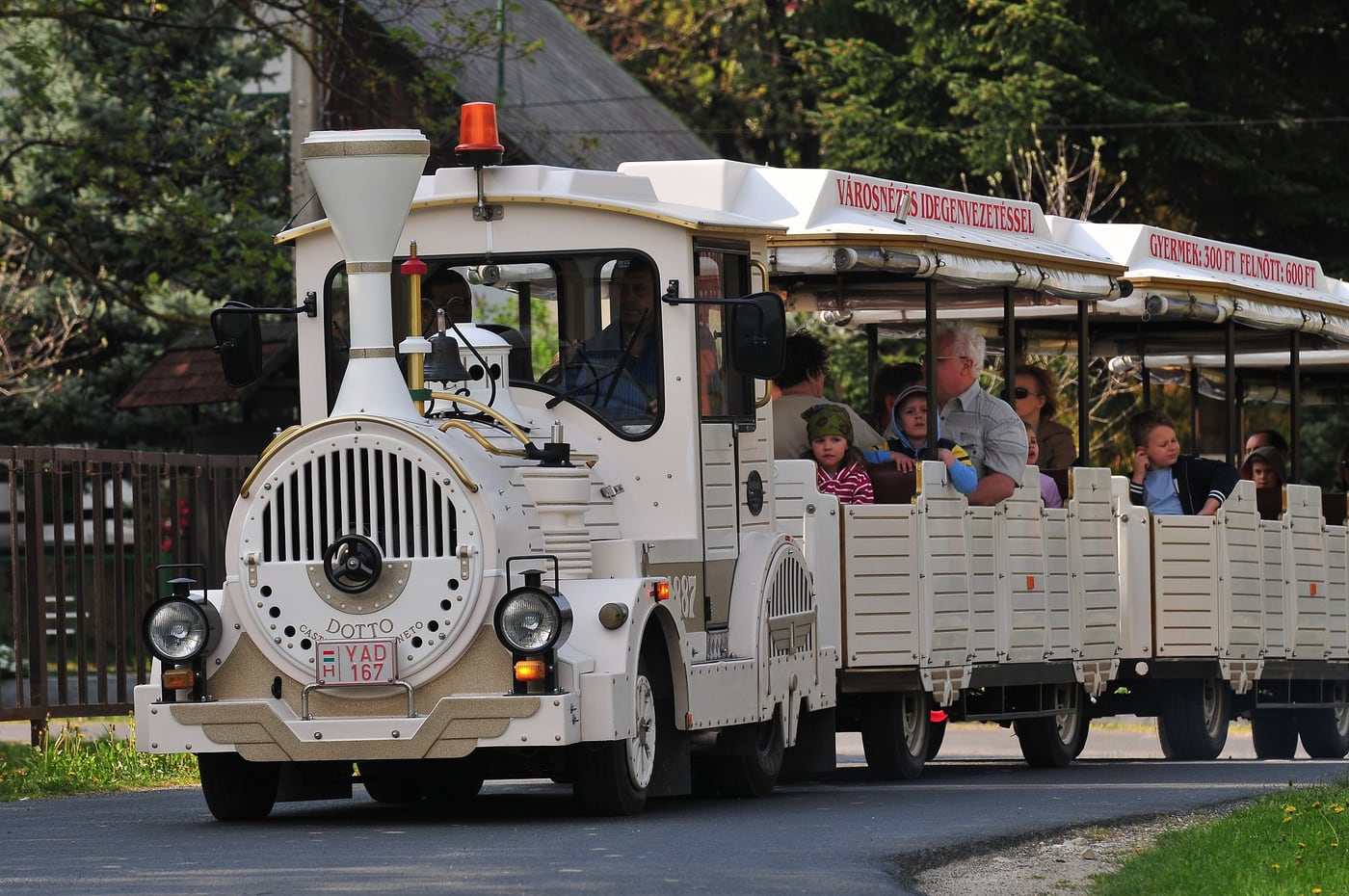 | | | | | | |
| --- | --- | --- | --- | --- | --- |
| Producers Market | Rózsakert Restaurant | Hotel Aqua | Hotel Napsugár | Hotel Thermal | Egregy - Wine Hill |
| 10:00 - 19:45 | 10:10 - 19:55 | 10:15 - 20:00 | 10:20 - 20:05 | 10:25 - 20:10 | 10:35 - 20:20 |
E-GO
With the only electric minibus in the city, you can go around the sights of the city, or you can even stop for a delicious lunch, a glass of wine on the Egregy Wine Hill.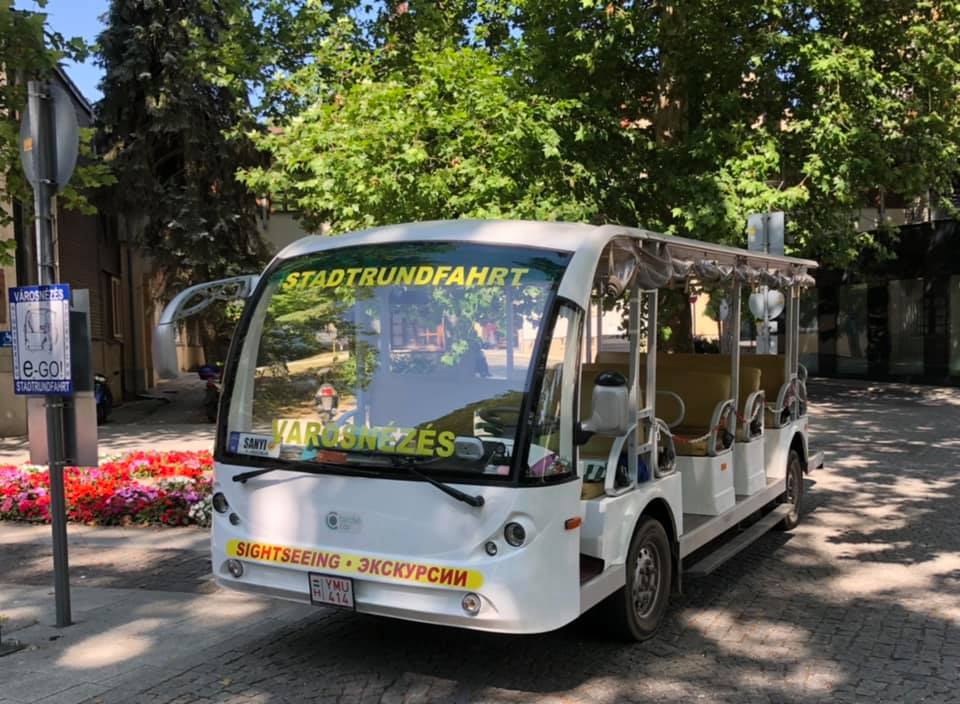 | | | | | | | | |
| --- | --- | --- | --- | --- | --- | --- | --- |
| Rózsakert Restaurant | Caffee Macchiato | Hotel Aqua | Hotel Napsugár | Hotel Thermal | Mayor's office | Egregy - Wine Hill | Hotel Carbona |
| 10:00 - 12:15 | 10:05 - 12:20 | 10:07 - 12:22 | 10:10 - 12:25 | 10:15 - 12:30 | 10:20 - 12:35 | 10:25 - 12:40 | 10:35 - 12:50 |
| 14:15 - 20:15 | 14:20 - 20:20 | 14:22 - 20:22 | 14:25 - 20:25 | 14:30 - 20:30 | 14:35 - 20:35 | 14:40 - 20:40 | 14:50 - 20:50 |
Taxi Heviz 0h - 24h!
There is a taxi stand near the bus station, which services are non-stop:
+36 83 340 333
+36 83 340 045
+36 30 555 3410